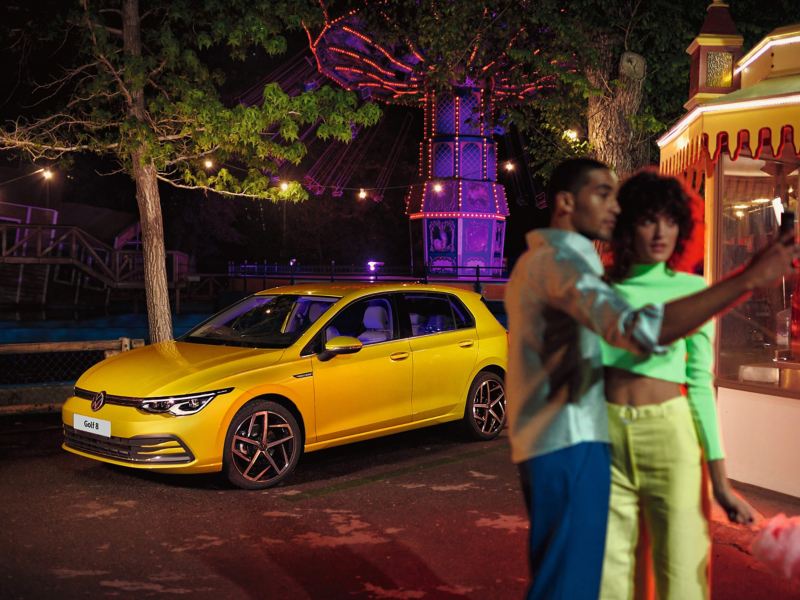 Exterior
Beautifully dynamic
The Golf 8's exterior features clean design with narrow LED headlights and a leaner front grille. The imposing bumper gives the Golf 8 more presence and sits lower to the ground, for a more responsive performance.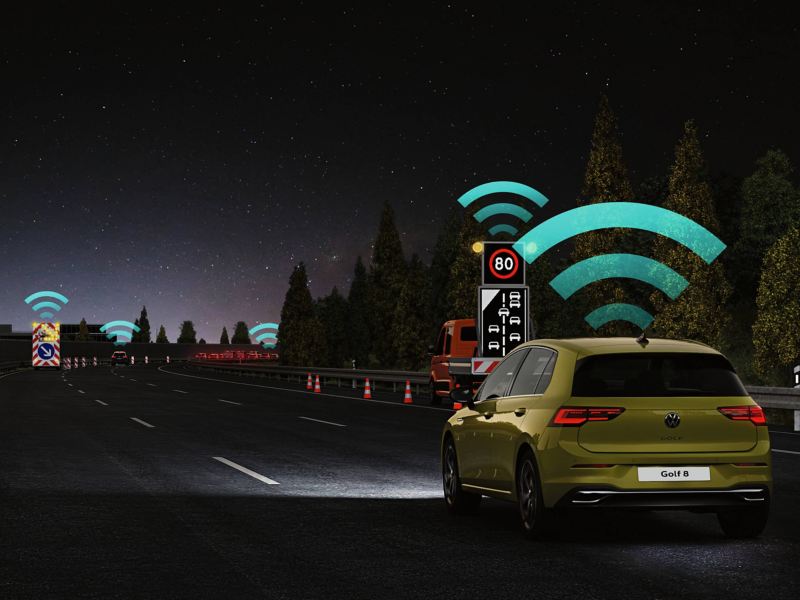 Car2X
See what's down the road

The Car2X communicates wirelessly with other Car2X enabled vehicles on the road to provide you with the most up to date traffic information. When you're stuck in heavy traffic, it uses the information it receives to detect when the end of the jam is coming up and readies the car's Adaptive Cruise Control.
More stylish, more advanced and more elegant, but still unmistakably a Golf.