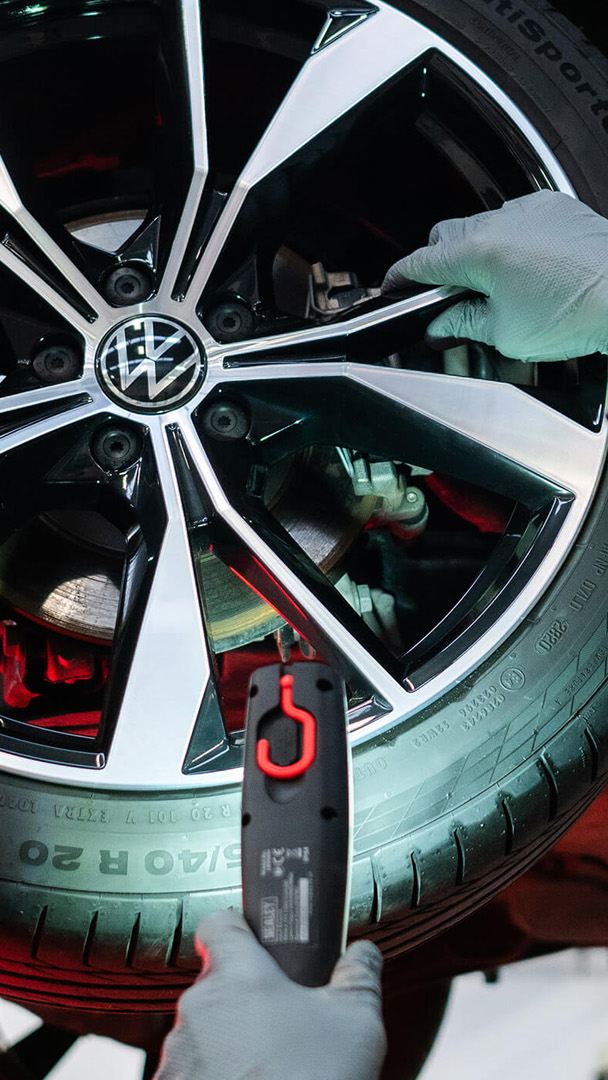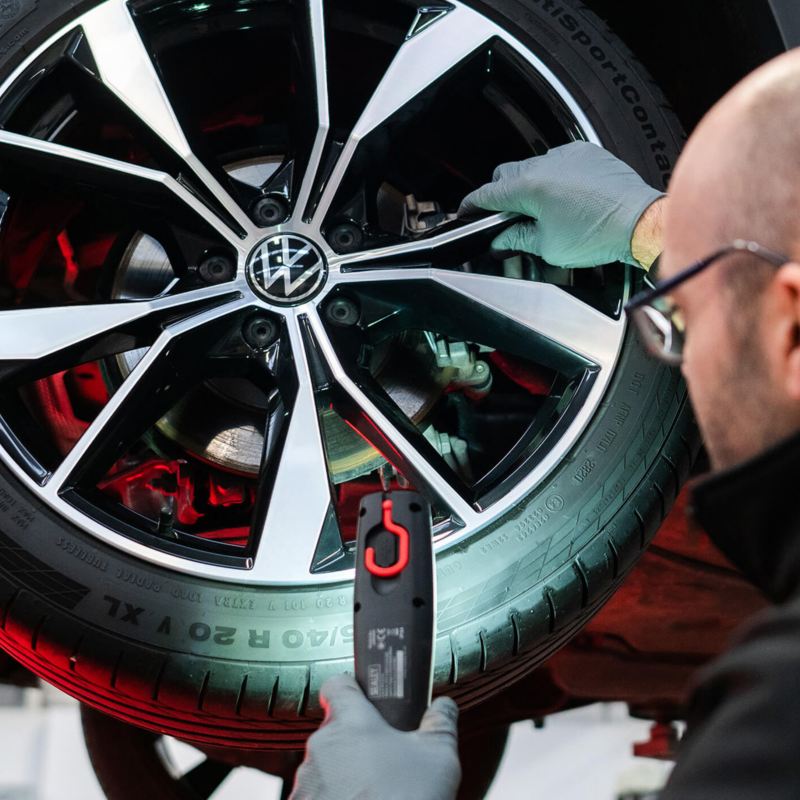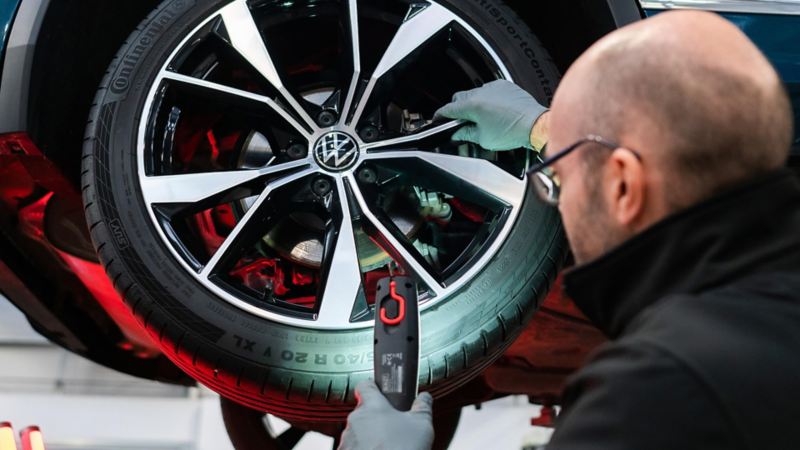 To keep your tyres roadworthy.
To keep your tyres roadworthy.
Regular maintenance and correct replacement of your tyres is vital, there are three basic checks that you can do to help prolong the life of your tyres, reduce your fuel bills and CO2 emissions, and ensure your Volkswagen can brake, accelerate and corner properly.
Check your tread depth is not below the legal minimum of 1.6mm. This is essential for your 

safety

 in all weather conditions.

Inspect your tyres regularly for any cuts, bulges, uneven wear or objects embedded in the tread.
Since 2014, we have equipped all of our cars with tyre pressure monitoring systems.
Tyre pressure monitoring system